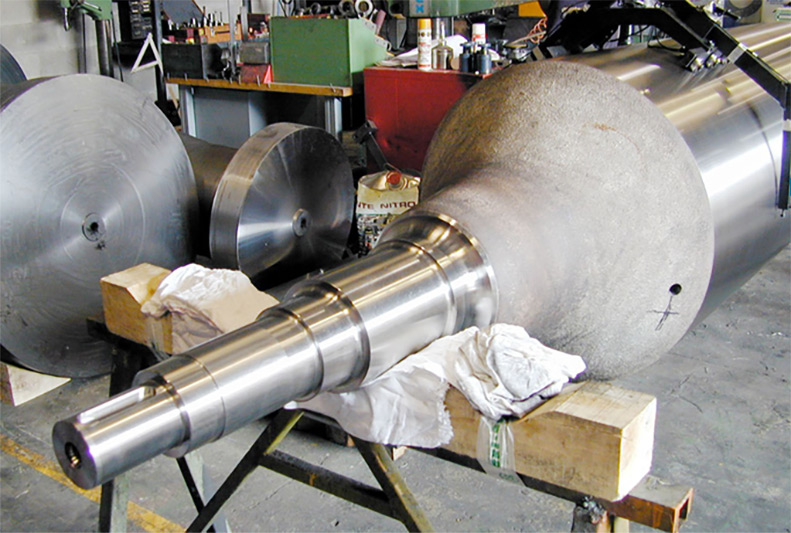 Roll for coil heat treatment furnace 2
Turning machining and electrode welding on a table for cone and pin assembly, testing for rounded table profiles.
Shaft material
: stainless steel centrifuged steel.
Cones material
: cast steel.
Pin material
: forged steel.
Dimensions
: L 3000 mm x Ø 650 mm.
For a customer in Germany.