Cooling station
Cooling station installed on production line of laminated pannels for interior design equipped with:
- frame
- motor roll
- drive rolls
- chill rolls
- electric station
- idraulic connection
Complete supply of design-manufacturing and installation for an italian-holland customer.
Chill roll
Chill roll welded and complete machined.
Material
: electro welded iron C30+S355J2.
Dimensions
: Ø 1000 mm x table 2500 mm.
For plastic film production for a customer in Sweden.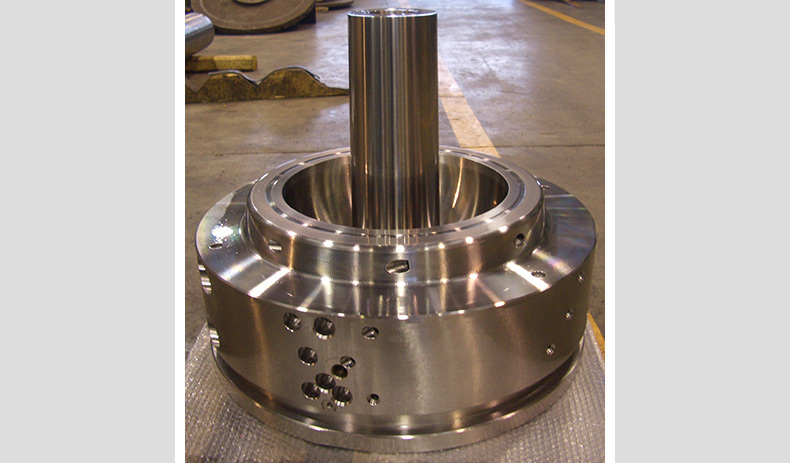 Lamp mould
Lamp mould 750 for design prototype.
Complete supply: turning and polish machining.
Fixed side–matrix
: Ø 760 x 493 mm, material 1.2738.
Sliding side
: Ø 760 x 630 mm, material 1.2738..
For a customer in Italy.